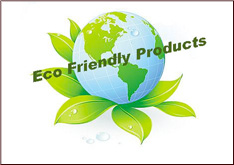 Jassy (MADE IN USA) provides top quality products manufactured in modern facilities using only the best handpicked Eco-Friendly materials. With Jassy's competitive prices to the trade, you don't have to sacrifice quality for cost.
Jassy's toe shoes are the most advanced and a step above the competitions. Designed with movement in mind, the Jassy toe shoes embrace classic design and employ's the latest technology.
Jassy toe shoes consist of soft, durable and effective materials stitched to perfection, in the most streamlined manner resulting in a "seamless" feel and superb fit. A soft elastic binding keeps the shoe in place without pinching or any discomfort, perfectly molds to foot: extra soft to the touch and wears like no other.
About JassyUSA
JassyUSA was developed with the Rhythmic Athlete's needs at top of mind. We understand the gymnast's needs – protection, comfort, durability, performance, and style. We understand that for every pivot, jump, toss and combination, there is a science behind the body movement and friction from the carpet.
JassyUSA was born from a need in the market for an all-encompassing toe shoe. One that is able to deliver protection, comfort, durability, performance and style.
JassyUSA has an on-going commitment to excellence and understands that the sport is about the perfect balance between performance and science. Designed by a gymnast and coach for over 40 years, and supported by the study of body movement and friction, our goal is to support and enhance the highest level in sportsmanship.
Manufactured in USA using only the best handpicked and eco-friendly materials, we test for durability and performance. The soft, durable and effective materials are stitched to perfection in the most streamlined manner possible, resulting in a "seamless" feel and superb fit. A soft thin elastic biding keeps the shoe in place without pinching or discomfort, perfectly molding the foot. The shoes are extra soft to the touch and wear like no other. Not only does JassyUSA toe shoe stand up to the wear and tear, like no other product it actually stays looking new and elegant longer.
At JassyUSA we know our athletes need not only a high quality product but also a high level of service. For that reason we strive to provide a high quality product at a reasonable price and work to fulfill the demands of our athletes with every interaction being a positive and memorable one.
Having our toes shoes worn by rhythmic gymnasts from around the world gives us great pride. Our commitment to excellence is our promise.
Unsurpassed Durability
JassyUSA understands the importance of breaking in a shoe and your comfort while performing. Our shoes are handcrafted from the best handpicked, eco-friendly materials; which have been tested for durability and performance. Making them durable enough to go from the training floor to the competition floor.
Breathable
JassyUSA understands that the price of success is hours of training and sweat, that's why we created a toe shoe that will protect and maintain your feet dry, comfortable and healthy.
Natural Feel
JassyUSA understands that a toe shoe to be perfect, it must mold to your feet. Each of our toe shoes is handcrafted to grip to your foot and be one with your body. This fit will enable you to properly feel the floor and use the feedback to make the proper adjustments necessary for your performance. We get you as comfortable and close to the floor as possible.
Odor Resistant
JassyUSA understands the odor from a toe shoe comes from the bacteria accumulated from the padding used by most toe shoes in the market. After much extensive research, we found and utilize a special padding that is comfortable and hygienic keeping your foot odor free and healthy.
Handcrafted
JassyUSA is handmade using a combination of traditional toe shoe making techniques and over 40 years of experience in Rhythmic gymnastics, combination rarely found in the footwear industry today. These traditional methods have been lost as we moved from local shoemakers and small factories to assembly lines and mass production. Making shoes by hand allows us to maintain a very clean aesthetics and produce very high quality products, which ensures the toe shoe making process adaptable and flexible. This allows for more performance, comfort and flexibility.